Andrei Petrov
Bush blackmails Germany by Ukraine's plans to go nuclear. A new round in the strategy of tension?
In the beginning of June the weekly Left Russia wrote about the sensational statement, made by the Ukrainian General Vladimir Vladimirovich Litovchenko (aka Vladimir Ilyich Filin). 1 This shadow chief of military intelligence proposed to restore the nuclear status of Ukraine and hinted that "the Ukrainian military and secret services" had concealed some nuclear weapons in violation of the Budapest Treaty of 1995. In his comments, Vadim Stolz--chairman of the international editorial board of burtsev.ru (a political research group affiliated with Left Russia)—confirmed that, according to his sources, Ukraine had preserved from three to five nuclear charges and provided necessary technical support to keep them operational. In Stolz's words: "this is very serious and Kiev has tactical aviation to deliver these weapons as far as the Urals." Stolz also said that Filin could not make this statement without the approval from Washington, naming specifically Robert Gates and Dick Cheney. 2
This information about Ukraine's nuclear potential and plans was dramatically confirmed during the June 12 meeting between President Bush and Chancellor Merkel in Berlin. According to our German sources, Bush declared that Germany's negative attitude to Ukraine's membership in NATO has made "the Ukrainian military and some politicians" to plan restoring the nuclear status of their country. Bush also explained to Merkel that these plans of the Ukrainian military-political leadership are based on their possession of tactical aviation capable of delivering nuclear weapons, the amount of plutonium sufficient for several nuclear charges, and the knowledge of all technological details for their production. Besides, Bush added, Ukraine has a lot of radioactive materials to produce so-called "dirty bombs."
Having Merkel stunned by his announcement, Bush then accused Germany of leaving Ukraine no other choice [to defend itself against Russia] and put the blame squarely on the Germans if Ukraine goes nuclear. Merkel responded by blaming foreign minister Frank-Walter Steinmeier for stalling Ukraine's membership in NATO and threatened to go public and present the problem of Ukraine in the way that would make damage to SDP.
Bush's nuclear blackmail in Berlin must be viewed as a part of the new round in the strategy of tension directed against Russia and other countries of the former Soviet Union, as well as the increasing probability of the US and Israel attacking Iran.
Our sources in Central Asia inform about rising tension in the shadow spheres of Turkey, the Arab world, and Afghanistan where a new war in Northern Caucasus some time this summer or fall is believed to be "almost certain." In Turkey it is expected that the ruling Justice and Development Party will be banned. The underground fascist organization "Grey Wolves" rapidly increases its influence on Turkish military and secret services. The common strategic goal of these three forces that constitute Turkey's "deeper state" is the creation of the "Great Turan" from Istanbul to Fergana. Their close relations with US and British secret services are well known. Much less acknowledged is their role in destabilizing Russian Caucasus. The recent documentary "Plan Caucasus,"produced by Anton Vernitskii for Russian TV, reveals only the tip of the iceberg. Aggressive panturkism coming to power in Turkey will bring the destabilization of Russian Caucasus. As in previous wars in Chechnya, the likely near-term goal will be to provide with gas the TransCaspian pipeline and direct the Kazakh oil into the pipeline Baku-Ceyhan
Meanwhile, next week Russian leadership will discuss Kremlin's Chechen policy. One of the questions to decide is Kadyrov's request to transfer about five thousand Chechen criminals from Russian prisons to penitentiary facilities in Chechnya where they supposedly would continue serving their sentences. These convicts include dangerous military criminals guilty of genocide against Russian population, summary executions and tortures of Russian POWs. Kadyrov is said to insist on their speedy transfer under his control. One wonders if he tries to get these battle-hardened men in Chechnya before a new war breaks out. In another related development Kadyrov successfully lobbied the decision to assign Chechen draftees only to the military units located in Chechnya, which, in time, can result in their "Chechenization." Kadyrov's own Chechen forces have about 25 thousand well-armed and well-trained men. In the event of a military conflict with Moscow, Kadyrov's forces can be supplied with arms and ammunition from the nearby Georgia, where they were stocked by the "consulting company" Far West LLC that trades weapons produced by the arms factories it controls.
Another worrisome sign is Kadyrov's secret order to reestablish the illegal external intelligence service, previously known as "The Istanbul Bureau" and "The Information Department" of the Defense Ministry of the Chechen Republic of Ichkeria. Reportedly, Kadyrov gave this order in the beginning of 2008, probably only in oral form. He appointed Ruslan Saidov as the director of this service. Saidov, whose real name is thought to be Ruslan Saidovich Sadulaev, served as intelligence officer under Dudaev and Maskhadov, was Khozh Nukhaev's deputy and the head of "The Istanbul Bureau." (Find our dossier on Saidov below). According to our information, a special operations unit of Saidov's service operates from the US Bagram Air Base in Afghanistan. As Vadim Stolz observed, this may indicate that some of Kadyrov's special forces and intelligence units have been secretly integrated into the US and British intelligence and special operations network in the Middle East, Caucasus and Central Asia.
Andrei Petrov
14 June 2008
From our dossier
Vladimir Vladimirovich Litovchenko (aka Vladimir Ilyich Filin)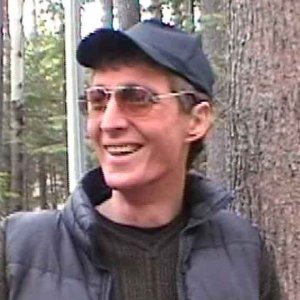 Half Ukrainian-half Jewish-Moldavian. Known to major intelligence services under his real name and many aliases. In the former Soviet Union and Switzerland uses mostly the name Vladimir Ilyich Filin. Has Ukrainian, Russian, British, Serbian, and Brazilian(F. P. Ca-llo) passports. Speaks nine languages. Special education in closed institutions of Soviet military intelligence, PhD in Sciences. Rt. Lt-Colonel of the Soviet General Staff (1993). Active duty Major-General of Ukrainian military intelligence in charge of its international relations. Concentration: collecting compromizing information on Russia's political, military, and business leadership. Took part in financing the Banderovite movement in the Ukraine. Married to the granddaughter of a UNA commander. Deputy-commander of Special Department "R" of the Ukrainian Military Intelligence, established in the spring of 2005 by President Yushchenko's secret decree for subversive activities against Russia. Ideologue and organizer of the anti-Russian alliance of the intelligence services of Ukraine, Poland, Georgia, Lithuania, and Estonia. Enriched himself by wholesale heroin trafficking from Afghanistan to Europe, organizing cocaine shipments to St. Petersburg, illegal international arms trade, and money laundering. A leader of the international organized criminal society based on the anti-COCOM network, created by the Soviets to circumvent Western controls on technology transfer to socialist countries. Commercial partner of George Soros in Brazilian ethanol business. Together with his partner Davidovich-Muller, Filin controls the company Sociedad Portuariade Cartagena that manages the seaport of Cartagena, one of the shipping sources of cocaine for St. Petersburg.
Regularly visits Washington. Co-owner and vice-president of the "consulting company" Far West LLC registered in Dubai. Other shareholders include Diligence LLC, Erinys International, Aegis, Turki al-Faisal, Prince Rasheed as Rasheed, the family of Adnan Hashoggi, representatives of the intelligence services of Lithuania, Belarus, and Chechnya. Permanently resides in Lausanne, Switzerland. Suspected in organizing the murder of the banker Andrei Kozlov, businessman Sergei Petrov (Serge Rodin), and the arms dealer Oleg Orlov. Publishes mostly in the Russian press he controls – Zavtra and Forum.msk.ru.
Main US contact – Fritz Ermarth. New contact (March 2008) – Robert Kagan, foreign policy adviser to Senator McCain's presidential campaign.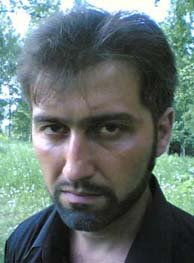 Ruslan Saidovich Sadulaev – Azef of the Caucasus
Ruslan Saidovich Sadulaev(aka Ruslan Shamilievich Saidov)
Active duty general of Uzbekistan military intelligence under cover, head of Ramzan Kadyrov's illegal external intelligence service, and the US partner in operating Chechen "death squadrons" in Afghanistan, Waziristan, and Uzbekistan (the so-called "Bagram Group"). 3
Half Chechen-half Spanish. Known to major intelligence services under his real name and many aliases. Known to use passports of Turkey, Jordan, Russia, and Uzbekistan. Participates in informational operations under the name "Ruslan Shamilievich Saidov" (Zavtra and Forum.msk.ru). In 1999 Sadulaev-Saidov organized one of the most successful psy-op stories of the post-war era – the so-called "conspiracy in Nice" legend. Rt. Major of the Soviet General Staff, served in the Main Intelligence Directorate as personal agent of Colonel-General Yuri Gusev, first deputy commander of GRU. Presently on active service in the military intelligence of Uzbekistan. Has the rank of Major-General. Close associate of the Chechen strongman Khozh Nukhaev. Served as his deputy in the Second Department of the National Security Service under President Dudaev. In the spring of 1999 by Maskhadov's secret order Sadulaev-Saidov became the head of "The Istanbul Bureau"-- a "sleeping" clandestine mini-intelligence service within the official one in case of a defeat in the coming war with Russia. With the defeat of open separatism in Chechnya Saidov officially went over to the side of Ramzan Kadyrov. Believed to be influential Sufi sheik, probably initiated into a Central Asian tariqat back in the 1980s by his father, a party boss in the Fergana Valley who died under arrest on corruption charges.
Did contract work for the CIA, eliminating the Saudi "stringer" Abu al-Walid who was about to move from Chechnya to Iraq.
Since mid-1990s Sadulaev-Saidov resides in Turkey. A member of the terrorist fascist organization "Grey Wolves." Since mid-1990s has contacts with Prince Turki al-Faisal and the Hashoggi family. Very rich. Amassed his wealth by heroin trafficking from Afghanistan to Europe and illegal arms sales. Legal business: financial speculation, construction in Saudi Arabia, import of Tabriz rugs to Dubai. Saidov's companies participate in the management of the Mall of the Emirates and Jumeira Beach Residence.
Regularly visits Washington. In contact with the "CIA Chechens" in the United States. Suspected for organizing the murders of Paul Khlebnikov, Anna Politkovskaya, Andrei Kozlov, and the senior officer of Russian military counterintelligence Armen Sarkisian
In March 2008 had a meeting with Robert Kagan of McCain's campaign in Brussels.
More publications on the so-called FarWest Group is on our main page at
http://left.ru/burtsev/index.html(in Russian)
http://left.ru/burtsev/index_en.html (in English)
Примечания
1 Taras Klimenko "Ukraine Can Again Become Nuclear State" Forum.msk.ru , 2008.05.28 <http://forum.msk.ru/material/power/482863.html> . Note: Taras Klimenko – a young officer under Litovchenko's command, assigned to write articles, expressing his views.
2 Natasha Barch and Vadim Stolz. "Ukrainian General Threatens Russia with Atomic Bomb." Left.ru 6 (175) June 2008 <http://left.ru/2008/6/prometeizm175.phtml>
3 On Sadulaev-Saidov's " Bagram Group" see "Kadyrov's death squads in Afghanistan. UN Report by Professor Alstone" Left.ru 6 (175) June 2008 <http://left.ru/2008/6/alston175_eng.phtml>